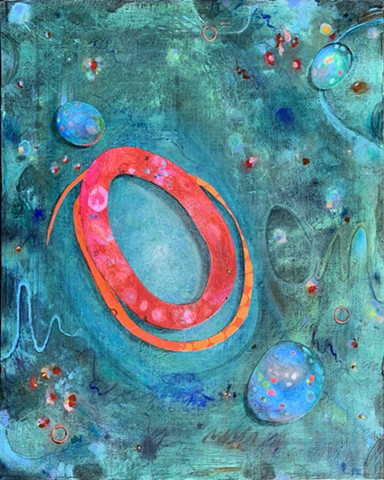 There are Ghosts
Acrylic paint and mediums, pastel, paper, colored pencil & litho crayon on canvas
16 x 20"
2021
Inspired by mitochondria and familial ties.
This was created using archival materials. A certificate of authenticity will be included in the purchase of this painting.
Price includes insured shipping in the USA. If you reside outside of the US please contact me so I can include your discounted shipping rate (I will deduct $15 from your overseas shipping cost but you will be responsible for any VAT or other taxes). All overseas items will be shipped via registered mail and you will have to sign for the item.
#AbstractArt #Painting #Abstract #Turquoise #Blue #Green #Ghosts #originalart #contemporaryabstract #mixedmediaoncanvas #MixedMedia #Collage #CollageArt #Painting#OregonArt #PacificNorthwestArt #designinspiration #interiordesignideas #visualart #ContemporaryArt #womeninbusiness